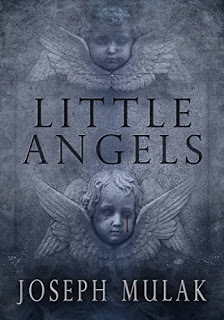 Gary Becker needs to get away and Cod Cove Cottages is the perfect spot to do just that. What better place than where he spent one of the best summers of his childhood to leave his life behind? 

But the nearby cemetery seems out of place. So do the noises he hears at night.

Gary
is
certain
something strange is going on, something sinister. Could the graveyard be Gary's only hope for reconnecting with the child he thought was gone forever? 

How far will he go to find out?

Little Angels is a chilling tale of love and loss that will haunt you long after you've finished reading.